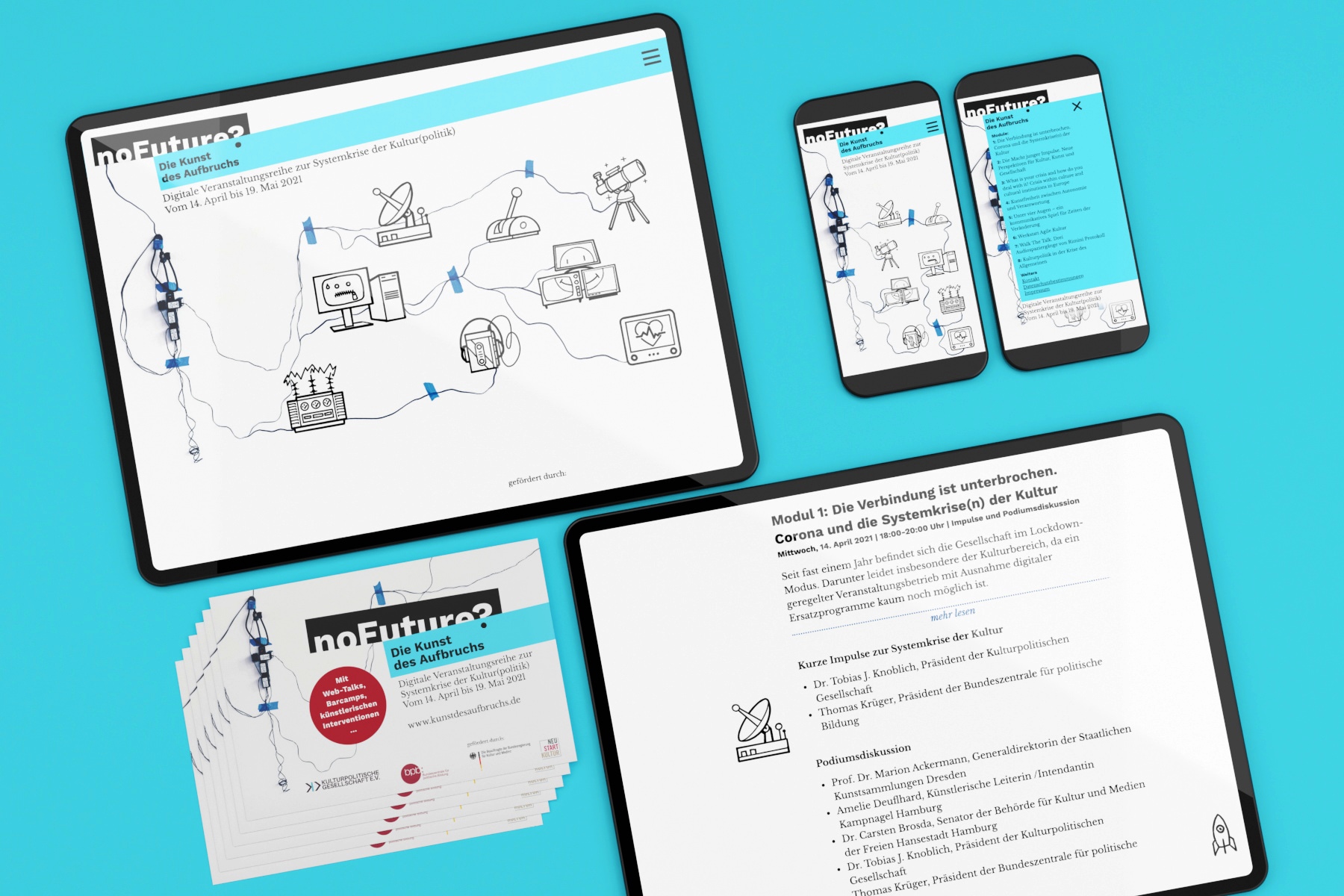 Kunst des Aufbruchs - No Future?
Digital event series on the systemic crisis of culture, a crisis of society. The topic is a culture and politics of transformation. The Branding and Logo was developed by Axel Watzke.
tasks
Illustration, Web Design, Web Development
client
Kultupolitische Gesellschaft
Website
The website was realised with a custom wordpress theme. The Illustrations link to the respective topics of the talks and events. in the lower right corner is little rocket to shoot you back to the top, when you scrolled far down.