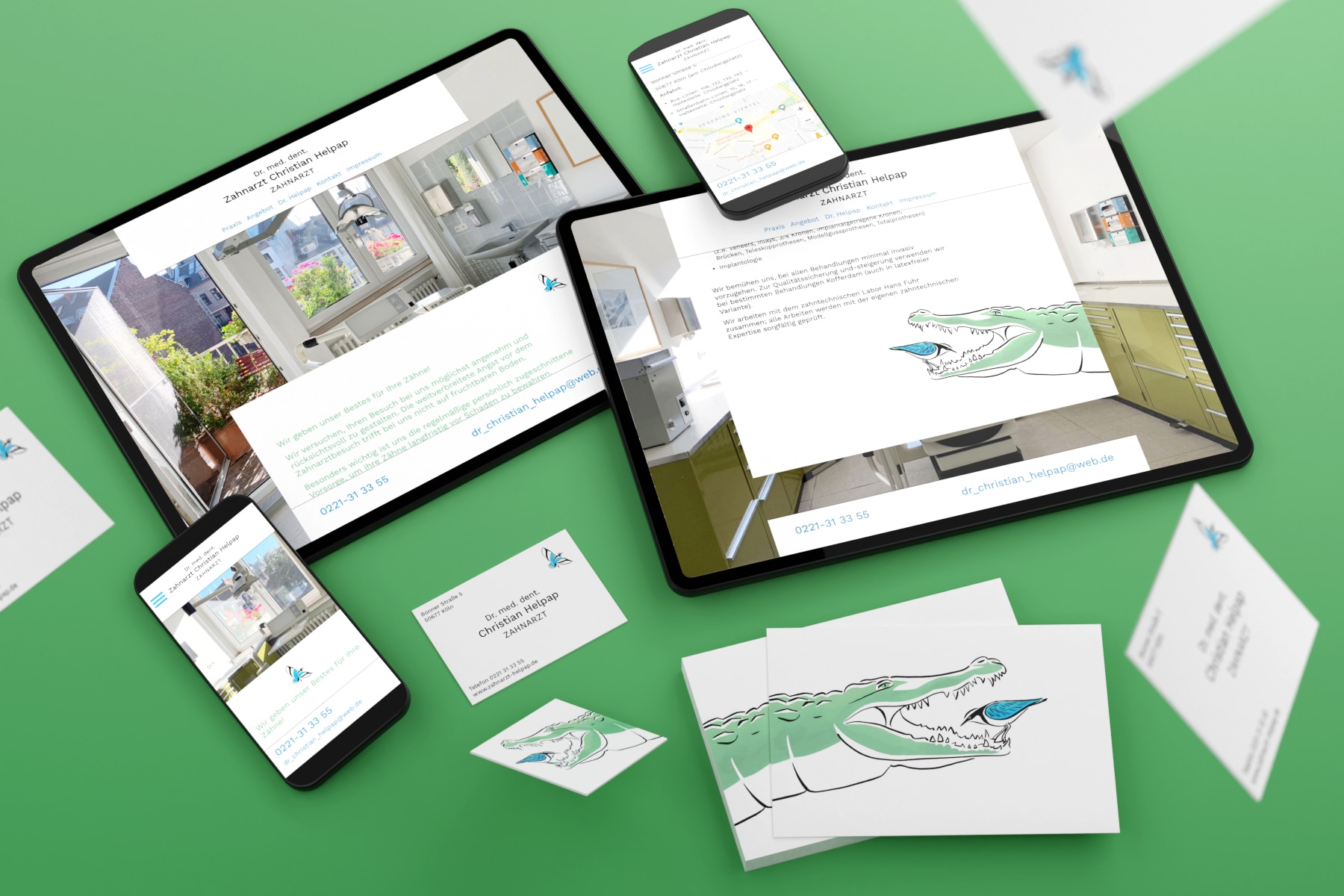 Dentist Christian Helpap
Dentist Christian Helpap is favoured not only, but especially, by anxious patients. Based in Cologne.
tasks
Brand Design, Illustration, Web Design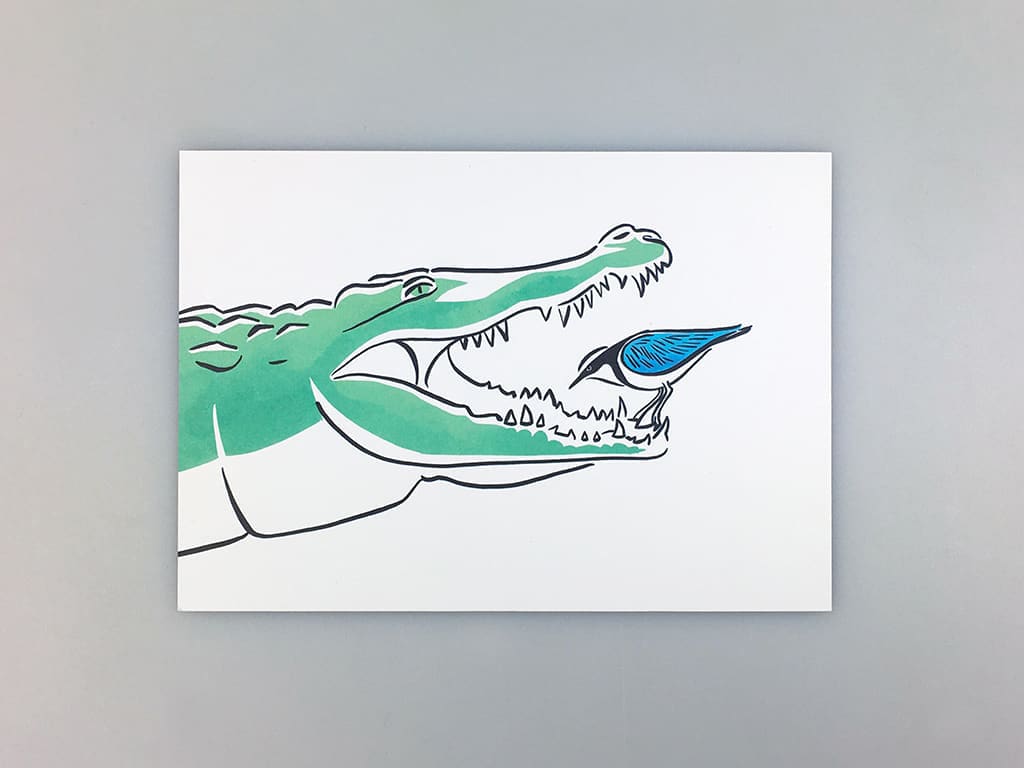 Branding Goals
The Dentist Christian Helpap asked for fresh approach to brand his business.
Nobody really likes going to the dentist. If something is hard to sell, use humor.
The egyptian plover (bird) and the crocodile (reptile) have a legendary partnership, where the bird cares for the reptiles teeth. This display of trust and friendly atmosphere is the main theme for the corporate identity.
The illustration is combined with a clean, humanist grotesk font. The website is an easy-to-use onepager with prominent telephone-number and email contact fixed at the bottom of the screen.