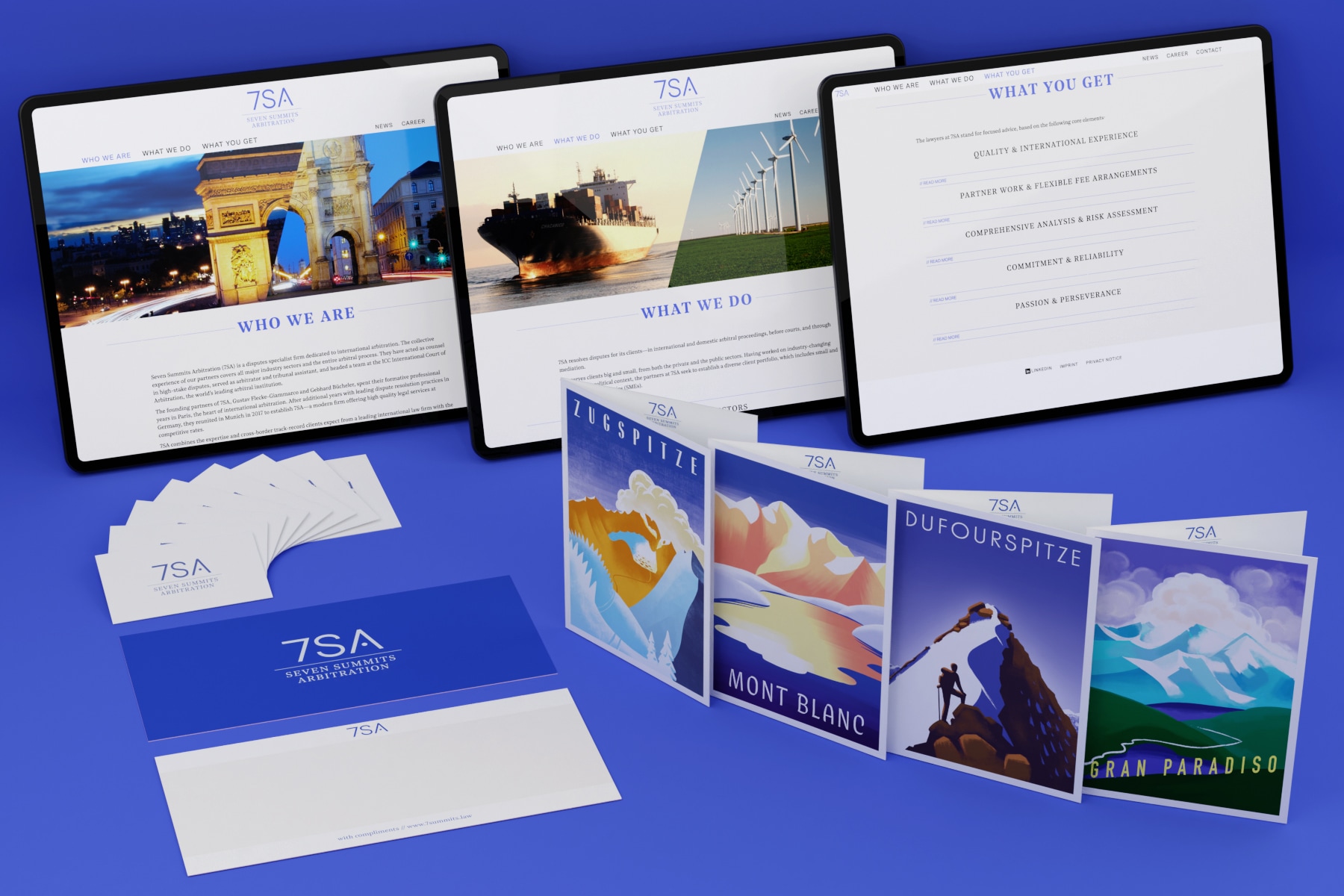 Seven Summits Arbitration
Seven Summits Arbitration (7SA) is a disputes specialist firm dedicated to international arbitration.
tasks
Brand Design, Illustration, Web Design, Web Development
client
Seven Summit Arbitration
Branding Goals & Solution
Seven Summits Arbitration were looking for a classic look, when they were starting out with their own firm. Although being relativly young, they wanted the long years of experience they nevertheless had, show on first sight. So we choose the font 'Noe Text', a sharp antiqua with a modern edge, and carefully selected a warm shade of blue 'himmiblau', that freshens the classic look.
Print
All Printmatter for 7SA sports 'himmiblau', bavarian for sky-blue, a blue Pantone Color, which allows for a much more saturated color than process print colors, especialy when it comes to blue.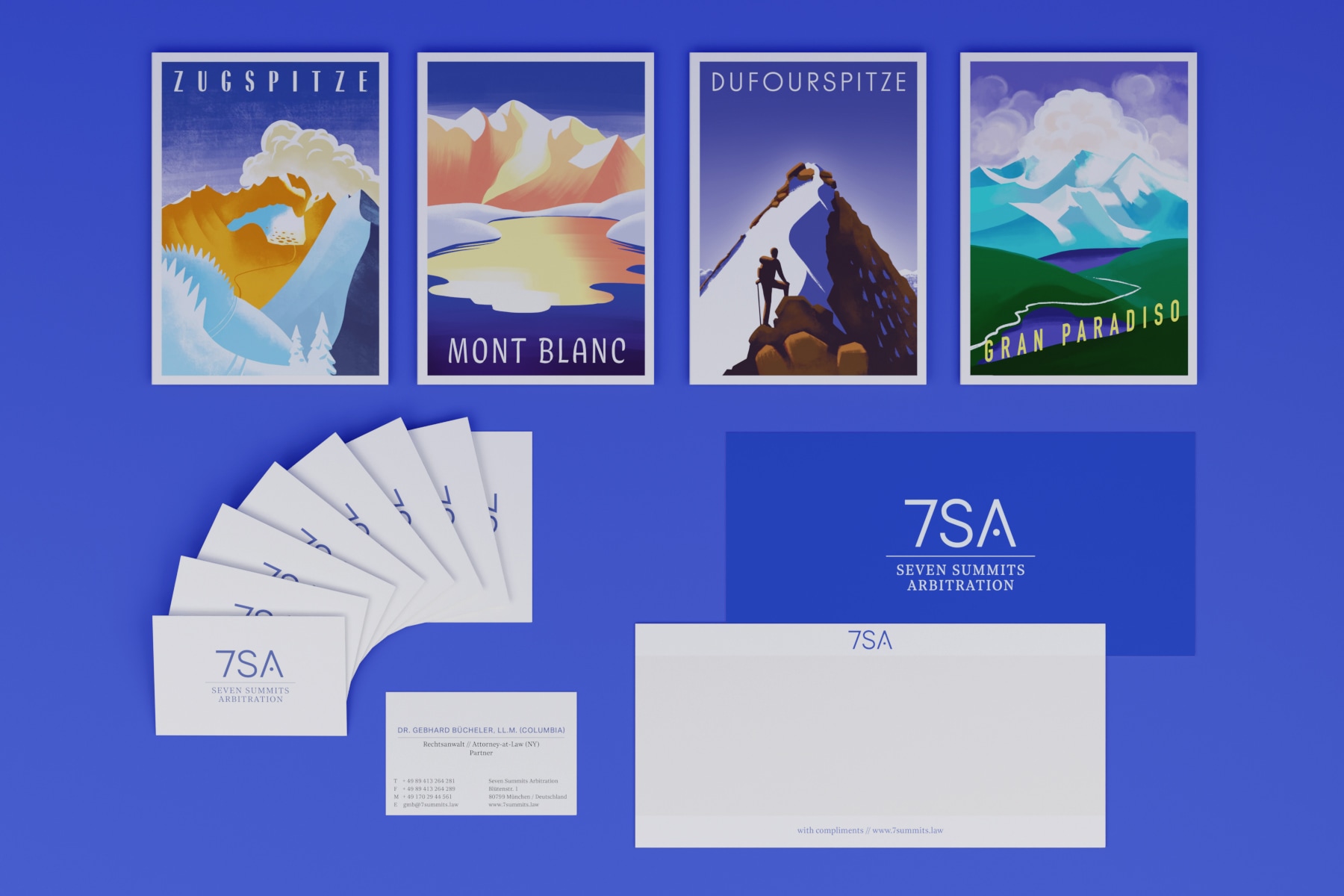 Website
The Website was created with a custom Wordpress theme.